Hometown Glory – Why I Love Benfleet
Oh my gosh – BritVoyage has hit its six month milestone! I thought it's about time I shared what I love about Britain.
Related: What Bloggers Love About Britain
I love Britain because it's my home. I grew up in East London and lived in a village estate in Thurrock for most of my life, but as of December 2017, I live in a small town (or large village) called Benfleet in the south of Essex. Despite what ITV has portrayed of Essex, you won't really find any TOWIE stock here: it's full of old people! The streets are quiet but for dog walkers and the occasional group of teenagers. The green areas are often well tended. The local businesses are well stocked.
The most fascinating thing about Benfleet is its origin and history. It was named Beamfleote by the Saxons in the 5th Century and is the site of the Battle of Benfleet – a conflict between the Saxons and Danish Vikings in 894. Although Benfleet was a Viking base, they were defeated by the army of King Alfred under the command of his son Edward the Elder and his son-in-law. Now, near the station, there is a sculpture in remembrance of the event.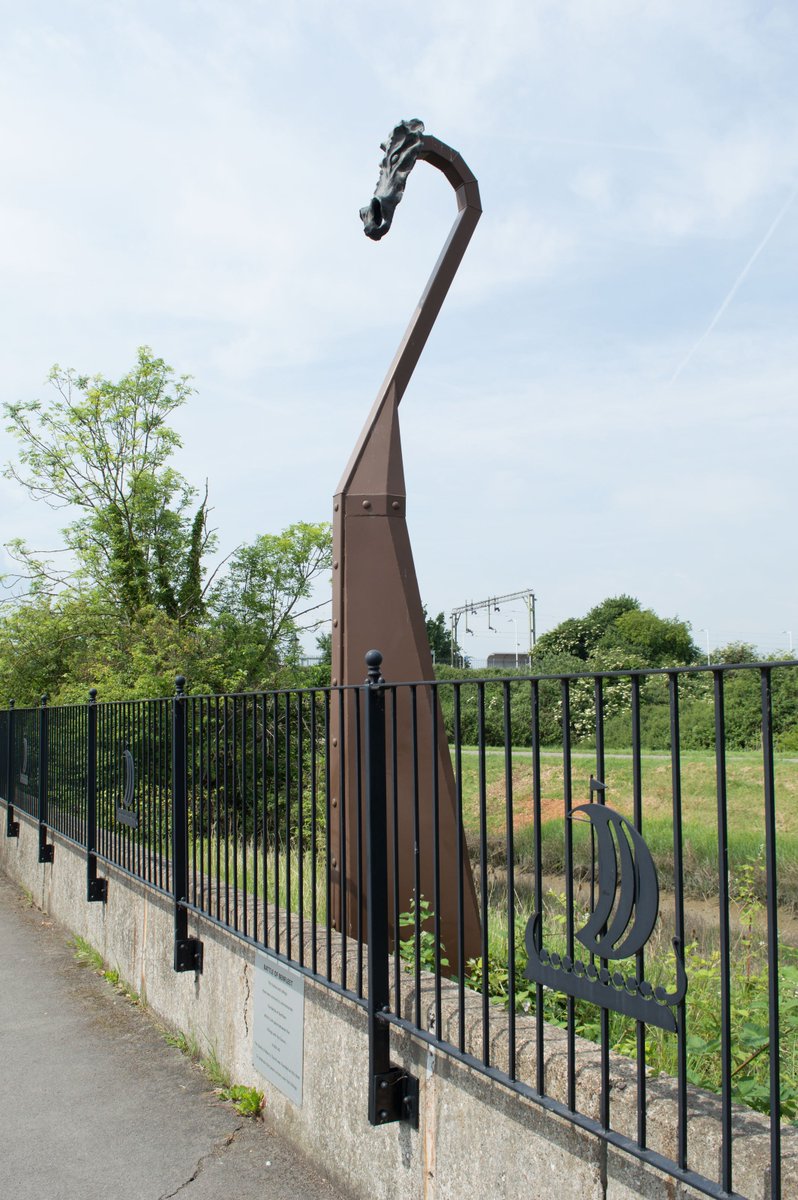 Not far up the road to the east is Hadleigh Park, the location for mountain biking in the London 2012 Olympics, and the site of a 13th Century castle, now in ruin. And to the west is Wat Tyler Park, an official Site of Special Scientific Interest. Not everyone is lucky enough to live so close to such vast green space, so I do love that I have the option to explore the countryside on a whim.
Related: Wat Tyler Country Park
If you're visiting for a day, you can explore two of these large open spaces without straying too far from the station to get there. Benfleet Downs is a lovely circular route, boasting excellent views across the estuary. You can even reach Hadleigh Castle by walking through the downs and across the mountain bike route. It is a moderate hike, taking a couple of hours each way, but it's one that is definitely worth it.
But honestly, you don't have to go that far to enjoy nature. Benfleet is lucky enough to have three large, open spaces. Just a short walk from my home is a wooded area, large park, and football fields, and when you explore a little deeper, you might stumble across some wetlands too.
Related: Explore the Thames Estuary like a local
Even though Benfleet is a fairly sleepy village, we have some fantastic eateries. The Maharaja is a famous Indian restaurant in Essex, but I prefer the Mumtaz Mahal near the station. Speaking of the station, there are three fab pubs within walking distance, although I live about two miles away, but I've heard most people prefer the Hoy and Helmet.
Although I've only lived in Benfleet for a few years, it's really started to feel like home, so I think it tops the list of things I love about Britain.